Shop By Brand
Shop By Type
Special Offers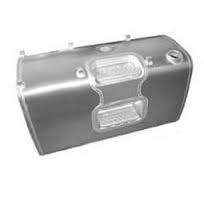 480 Ltr Aluminium Fuel Tank - Volvo
21149516, 21335677, 20424001, 20504090
In stock
FREE local delivery
Delivery Cost £12.50 for orders under £200 (Excludes Scottish Highlands & Residential Addresses)
FREE UK MAINLAND DELIVERY ON ANY ORDERS OVER £200 (Excludes Scottish Highlands & Residential Addresses)
Dimensions :- 1220 x 710 x 690 mm
Complete with built in step. Normally fitted to the nearside of the vehicle.
For FH and FM models 1994 to 2008
Our Product is manufactured to OE specification.
Manufacturers names, logos, and original part numbers are used for reference purpose only.
This Item is not a genuine part but an excellent quality replacement.