Shop By Brand
Shop By Type
Special Offers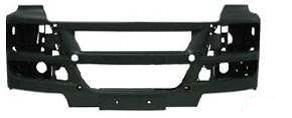 Lower Bumper Grill (Grey) - Man TGS
81416100408, 81416100568, 81416100361,
In stock
FREE local delivery
Delivery Cost £12.50 for orders under £200 (UK Mainland - Excludes Scottish Highlands)
FREE UK MAINLAND DELIVERY ON ANY ORDERS OVER £200 (Excludes Scottish Highlands)
Our Product is manufactured to OE specification.
Manufacturers names, logos, and original part numbers are used for reference purpose only.
This Item is not a genuine part but an excellent quality replacement.